Woodland, O'Brien & Scott is a research and consulting company that has worked exclusively with major home building companies throughout the USA for over 25 years. We work directly with the management of your home building company to help them gather vital feedback from you, their home buying customer.

To complete your survey on line, please enter your last name and customer code from the letter, card or email you received from Woodland, O'Brien & Scott; and click "To Survey". If you do not have your login information, you will receive it from us approximately 60 days after closing on your new home.
The survey only takes a few minutes to complete, and you may keep your identity confidential if you wish. Thank you in advance for your feedback. Your feelings about your new home and experience are important and we very much look forward to hearing from you!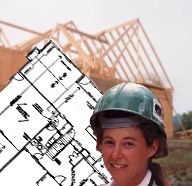 If you're interested in more information about Woodland, O'Brien & Scott, please visit www.woodlandobrien.com.